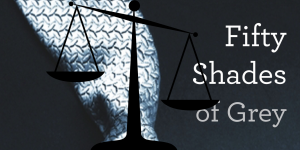 It is unusual for a Barrister to write in the terms which follow, but what follows was exceptional, and the result of very close teamwork between Barrister and Instructing Solicitors. Cathy McCulloch, writing in September 2016, explains: 
Last week my client was dramatically found Not Guilty of 8 counts of incestuous rape over a six year period. His daughter had given a compelling interview to the police and my client had absolutely no real defence other than "I did not do it".
I was brought in very late: 2 days before the ground rules hearing, a week before trial. The week before trial I spent hours poring over the papers and drafting three separate major legal arguments. The complainant's interview was going to be really tough to crack. She had described not only what her father had allegedly done, but how her body felt as a result. The only odd thing was the use of certain words, phrases and descriptions of how she felt which seemed beyond her years.
My first conference with the client was on the day of trial. Most of what my client described in response to my questions was unremarkable – apart from her favourite book – about a millionaire who takes a young woman under his wing and "teaches her about art". He had no idea what Fifty Shades of Grey was about.
Neither I nor my instructing solicitor's representative had read the book (honest!). She bought a copy, and overnight found "too many striking similarities between the ABE [police interview of the complainant] and the book to be a coincidence".
On Day 2 the Judge adjourned at lunchtime so I could spend the afternoon and evening in detailed analysis of the similarities prior to my cross-examination of the complainant. I prepared 2–3 hour cross-examination plan, followed by an addendum to our Defence Case Statement.
On the morning of Day 3, I started my cross-examination gently to put the complainant at ease. She agreed her father was strict, and that she was really annoyed with him for "ruining her life". I then went straight to my final question – that she was so angry with her father that she had made this all up. She wavered. I raised the striking similarities between her interview and the book. She suddenly broke and said I was absolutely right. She had made the whole thing up because she was angry with her father and wanted to teach him a lesson. I asked her whether she had got all the ideas from 50 Shades of Grey. She confirmed this book, and others – which she named. After seven minutes we were finished.
The Prosecutor re-examined on each point. She was adamant that none of the allegations were true. The jury were given a break, the prosecutor took instructions and no evidence was then offered. The Judge directed the jury to acquit, stating that this case is "unique" in the whole of his career at the Bar and Judiciary.
For a more technical (and much shorter) version, see here.